Inspiring Images of the Old West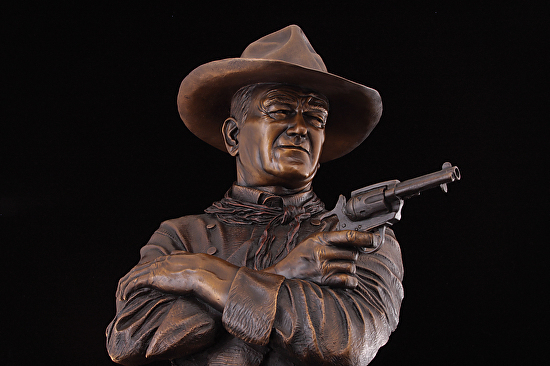 "To ride, shoot straight, and speak the Truth-
This was the Ancient Law of Youth.
Old Days are gone, Old Ways are done;
But the Law runs true, O little Son!"
-Charles T. Davis
Welcome!
I sculpt because I have a need in my soul to create art; it's in my blood. As a self-taught artist with no formal training, I have been involved in art for as long as I can remember. I began drawing at an early age and before I was ten years old, I was driven to create artwork in three dimensions using clay. My desire was to be an artist when I "grew up". I still continue that journey and each day brings exciting new ideas to explore. In choosing subject matter for my work I look for themes that express my love of liberty, courage, faith and rugged independence. I create compositions with a sense of motion and balance and a strong focal point that draws the viewer in. I know when a sculpture is going well because I lose all concept of time and merely become an instrument in the creation of the piece. When people view my work I want them to be inspired and reminded that we are all endowed by our Creator with the capability of greatness.
Thank you for your interest in my work. I hope that you enjoy your visit. If you should have any questions, please feel free to contact me at my studio.